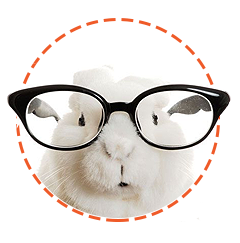 Welcome to PetExpo, the most anticipated and cherished event for pet lovers in Singapore! As the largest and most exciting pet fair in town, we are beyond thrilled to witness tails wagging and wings flapping with pure joy! Our 3-day extravaganza is a celebration of all things furry and feathery, catering to pets of every species and breed.
With each passing year, PetExpo continues to grow in popularity, attracting over 30,000 visitors and 10,000 pets, transforming our event into a bustling hub of pet enthusiasts.
At PetExpo, we take pride in curating a wide array of paw-some activities and attractions that guarantee a memorable experience for both pets and their loving owners. Prepare to be dazzled by the extensive lineup of goodies and activities awaiting you! Countless pet-related businesses will be showcasing the latest and greatest treats, toys, and stylish accessories, all designed to pamper and delight your beloved companions.
That's not all – PetExpo is not just about the shopping; it's a place where pet owners can come together to learn and grow. Our stage talks and workshops provide fantastic opportunities to meet different breeds and learn valuable tips from experts.
For those who are looking to adopt a furkid, our heartwarming adoption drives provide the perfect chance to find your fur-ever friend and give a loving home to a deserving pet in need.
As we approach our 10th anniversary in 2024, the excitement is building for an unforgettable celebration. Pet lovers, owners, and professionals alike can look forward to a barking good bash! With each passing year, we strive to grow bigger and better, spreading the message of love and companionship that our adorable pets bring to our lives.
Join us at PetExpo and let's share the love for pets together. We can't wait to welcome you and your furry friends to our extraordinary event!
Contact
MP Singapore Pte Ltd
Pico Creative Centre, 20 Kallang Avenue, 2nd Floor, Singapore 339411